can u chek it.
what i find.
if u have 3 herb + blood of eva. npc dont want talk with u
if u relog debaf not ended. quest aborded.
when u talk with statue you die 50\50, here its 100%
when u talk with npc befor "box part" herbs deleted.
after 2 attempts when i tried 3d i got this msg with out quest and ofc it's clan leader and clan lvl 3.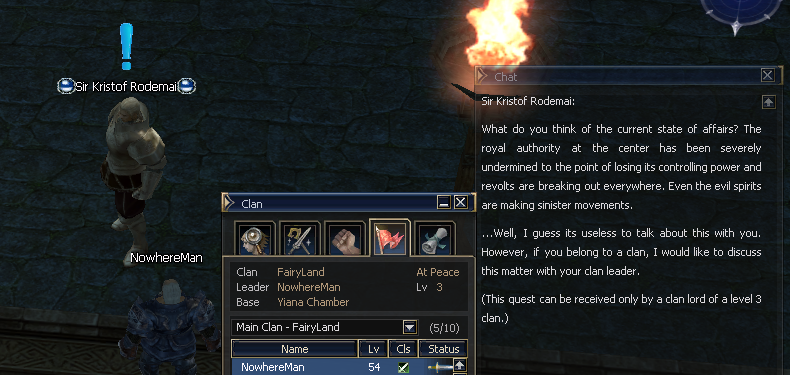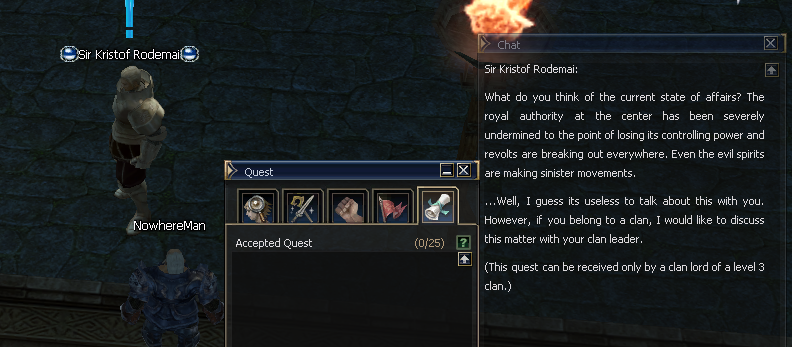 also i have 4 items(if i give it other champ its not help*, cheked)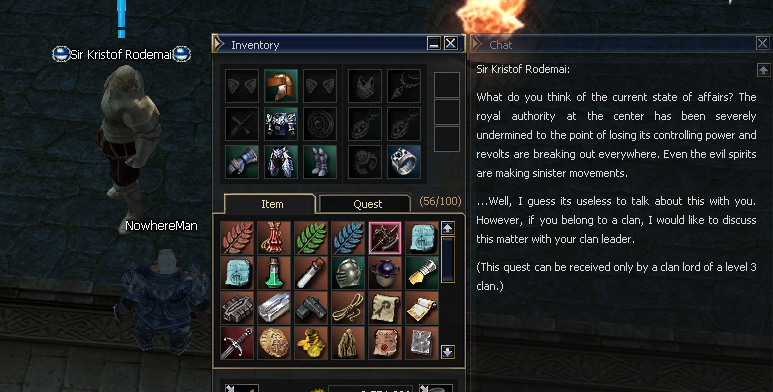 i cant show here where its broken (when i must got antidot witch say me "you need items etc" but i have it already and 0 reaction)
couse i dont think about it after your privat msg
but "i cant play if i cant play" so pls fix it, and if i can got lvl 4 clan i will say tnx u.
hope lvl 5 quest not broken.
can you chek it? and may be rise my clan lvl..? if it's not possible for fix now.